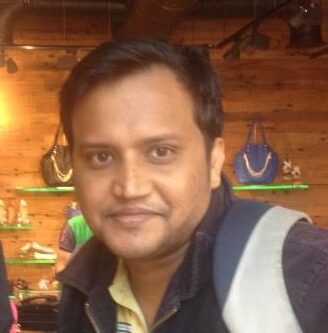 Experienced professional (14 years) with demonstrated history of working in database, data warehouse and business intelligence technologies. Skilled in multiple Database technologies, Business Intelligence and data warehouse systems. Higher level of understanding of Machine learning algorithms, data science and hypothesis testing. Strong knowledge in analytical and transactional database designs. Experienced in working with clients across globe including American Telephone & Telegraph (at&t ) ,Deutsche Bank, Citi Group, US government, and Elders Australia Ltd. Experienced in various domains: investment banking (Citibank); commercial and investment banking(Deutsche Bank); US Government (Criminal Database Management); telecommunication(American Telecommunication and Telecom); and Insurance and Farming(Elders Ltd Australia). Have taken multiple onsite assignments across the globe including Hong Kong, Singapore and Philippines. Created more than 4 million US dollars value addition for clients in HCL. Experience in working with multiple billion-dollar companies including IBM and HCL Hong Kong.
Deutsche Bank Capital Markets: -EUS/RAVE/PLACE
2019-To date
EUS (End User Services)
EUS is a single central access point for book runners and risk controlling end users. System allows value added analysis, validation of data creation of adjustments and generation of reports.
Application loads PnL, balance sheet components (Funding, FX revaluation, current year retained earnings etc)
RAVE(Risk Attribution  and Valuation engine)
RAVE- filter, enrich and load of market risk data from AP EU and New York regions. Review and adjustment of market risk is supported through front end.
PLACE (PnL Attribution Calculation Engine.)
PLACE-Filter and enrich and load market risk data from EUS / RAVE, other external applications. Calculate P&L attribution for each position.
Technologies used : Informatica 10.2 ,Tableau,Oracle ,git, bitbucket, Artifactory, UrbanCode Deploy,teamcity.
           Roles and Responsibilities: –
Reverse engineering the application to identify the issues and provide the solution and fix.
Developed Informatica mappings to load the data from various sources using various transformations.
Developing complex tableau visualization and integration with Python Principal Component analysis algorithms.
Working with complex highly orchestrated deployment tools including bitbucket, Artifactory, UrbanCode Deploy and Teamcity for bank.
Term Deposit & Money Market (Deutsche Bank Singapore -Commercial Banking):2014-2016
Term Deposit and Money Market (TDMM) is a client-server/reporting system, which is designed to meet the requirement of Money Market business of Deutsche Bank APHO. This application handles in-house processing of deposits, loans and related Money Market instruments. A corporate customer can deposit an amount of money with a bank at a fixed rate of interest agreed upon between the corporate customer and bank.
Technologies used: Oracle PLSQL, Unix shell scripting, MicroStrategy
Roles and Responsibilities: – Developer/Lead
• Maintenance and Enhancements to the TDMM Application to meet the needs of various business requirements.
• Involving user interface testing, Regression testing and various connectivity testing.
• Database Up gradations
• Coordinating with customers for new business requirements
• Building MicroStrategy reports with MSTR Developer
• Building MSTR schema objects.
• Performance tuning of RDBMS
HCL
Technologies Limited   
2014 September – to date
Nine billion US dollar revenue Indian multinational information technology (IT) service and consulting company with 150 thousand employees.


IBM India PVT Limited
2007 May– 2014 September
IBM, which is a eighty billion US dollar revenue American multinational information technology (IT) company with 350 thousand employees. 
Elders Ltd, Australia: 2018-To 2019
Elders Limited is an Australian-based agribusiness company that provides products such as livestock, farm supplies and grain as well as financial services to the farming community in Australia and New Zealand
         Technologies used : Informatica, SQL Server, Sybase IQ, DB2
           Roles and Responsibilities: –
§  Migration of entire system from Manila HP DC to HCL DC
§  Provided business/ Technical presentations to client.
§  Migration and support of Business intelligence system including Informatica PowerCenter Monitor, PowerCenter Designer, PowerCenter Manager, PowerCenter Repository Manager.
§  Analyzing reject records and bad files, reverse engineering the entire Informatica architecture to identify the issues.
§  Did performance tuning for Informatica and database environments identifying the bottle necks.
§  Developed Informatica mappings to load the data from various sources using various transformations.
§  Developed Informatica mappings using different transformations like Source Qualifier, Look up (connected and unconnected), Expression, Aggregate, Update Strategy, Sequence Generator, Joiner, Filter, Update Strategy and Router transformations.
§  Worked with clients to integrate latest technologies in Google Cloud Data streams, including Big Query, DataProc, GCP storage,AutoML , Pub Sub,  Data Flow , Composer for transforming the data pipeline.
Securities Lending System (Citi Bank Hong Kong - Investment Banking):2016-2018:
Securities Lending business is part of the Global Investor Services division within Investment Banking. Agency Securities Lending helps Institutional investors to enhance their portfolio returns by lending their Equity and Fixed Income securities in exchange for a fee, or net investment income. The product is also viewed as a critical source of liquidity in both the Equity and Fixed Income markets as well as a significant liquidity provider in global short-term money markets through its cash management operations.
 Technologies used : Oracle, Unix shell scripting ,Tableau
 Roles and Responsibilities: -Onsite Lead
•Hold responsibility for end-to-end delivery of final products and provide technical guidance and expertise to junior developers and programmers to facilitate the timely execution of proposed solutions over the entire software development lifecycle.
Delivered various projects involving Client on-boarding, regulatory reporting, market changes, reconciliations, Tri Party agents, pre trade/ post trade/ market analytics and credit risk systems.
• Have taken complete ownership of the IT support for all queries from HK, AU trading desk and SG middle office team as well.
• Working with Traders for their BAU and helping Middle office team.
• Based on Traders request can prepare automation reports and daily reports using Unix Shell Scripting and Sybase queries.
• Coordinating and providing solution to Product Team and Operations Team (Middle office and Settlement) on different critical scenarios.
• To provide functional solutions for the queries/projects from APAC region.
• Extremely strong knowledge on the Security Lending Business.
• Working closely with Business Analysis to understand and develop user requirement.
• Working with Product team to implement new Clients.
• Have individually managed all queries from HK traders, product and Ops team.
• Working with CE's to arrange CDS reports for respective Clients.
•Onsite coordination for Issuer services platform migration project.
•Level 2 and L3 Production Support for Prime Services (Equity Index).
AT&T (American Telephone and Telegraph):2007-2014
ATT Universal Platform deals with over ~20 billion corporate billing per month. Universal Platform integrates all the existing billers to a single billing platform, which is one among the world's most complex systems.
Customer account data management (CADM) is the main component of the Universal Biller platform and holds all the non-usage data for billing. CADM handles the advanced and arrear billing for American Telecom and Telegraph.
Technologies used: Unix Shell scripting, Oracle PL/SQL, Pro*C, IBM Cognos Report Studio and Framework Manager, MicroStrategy and Informatica
  Roles and Responsibilities: – Developer
•              Analyzing and understanding business requirements.
•              Working with Business analyst to in converting BRD to HLD.
•              Developing the code to incorporate the requirement using Pro C, Oracle PLSQL, Cognos report studio and informatica.
•              Business Intelligence system design and development
•              Migration of schedulers like control M to ESP, and increasing profit for the client
•              Analyzing client monthly billing issues and providing solutions
•              Writing Unix / Oracle PL/SQL/Python scripts to fix the Billing issues.
•              Application level support for software upgrades/hardware upgrades.
•              Performance tuning in various RDBMS platforms.
•              ER modeling and architectural designs in Visio.
•              Analyzing billing issues in worlds most complex billing systems. (Monthly 20 Billion Dollar -ATT Universal biller)
•              Working and participating with entire Software development life cycle from design till implementation.
•              Working with OLTP and OLAP areas of the billing system.
•              Developed basic and user-specified Microstrategy Metrics (level and conditional)
•              Designing various attribute dimensions and integration of them into reports.
•              Responsible for designing and executing Application objects and Schema objects using MicroStrategy Desktop
•              Created and defined attributes from fact tables in the appropriate fields under the Attribute Definition section for each dimension
•              Create, maintain and modify Attributes, Metrics, Filters, Facts, and Hierarchies.
•              Use the Warehouse Catalog to move and update tables in Microstrategy.
•              Build up SCD type 2 using hidden attributes.
•              Created and updated Sources, Targets and Mappings in Informatica PowerCenter( ETL).
•              Set dimensionality, conditions, filtering and grouping on metrics.
(617) 962 8802
tiffany@yourdomain.com
(510) 894 8525
joseph@yourdomain.com
(513) 585 5951
diane@yourdomain.com